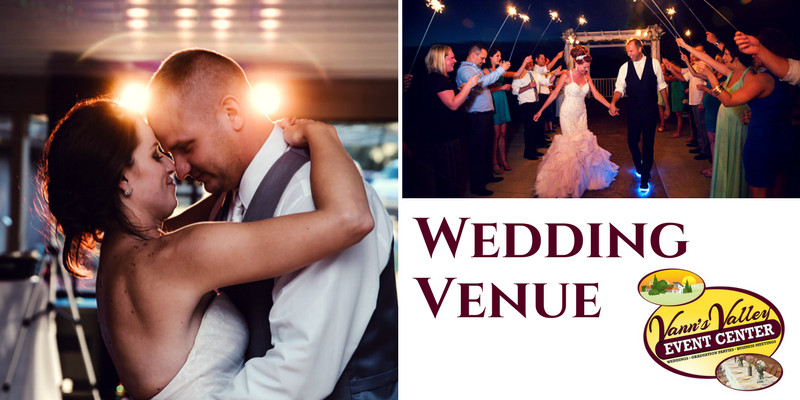 Our Wayland wedding venue is absolutely stunning when it comes to space and backdrops.  Vann's Valley Event Center's screened enclosed pavilion can seat up to 300 guests and our inside building seats 100.  Our venue offers a bridal and groom suite for you and your bridal party.  This area provides a space to get ready on site without the hustle and bustle of being off location.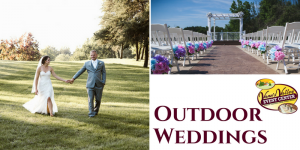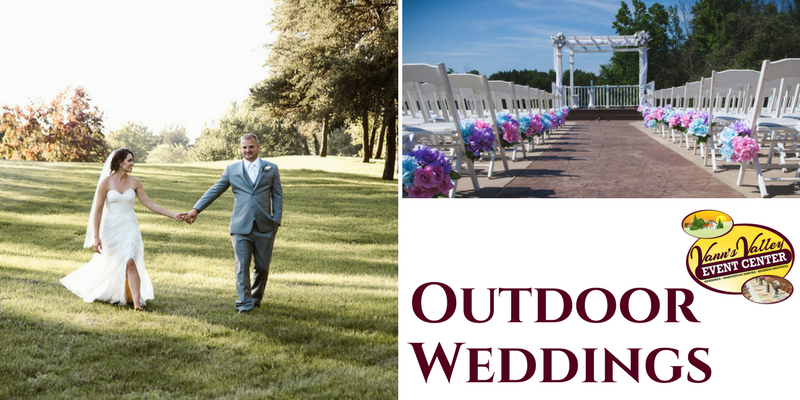 With the option to rent our Wayland wedding venue the day prior to your event, you have the ability to come set up your decorations and go through your rehearsal.  We also have the option to host your rehearsal dinner on site which is extremely convenient for you and your guests.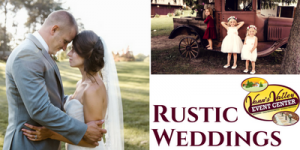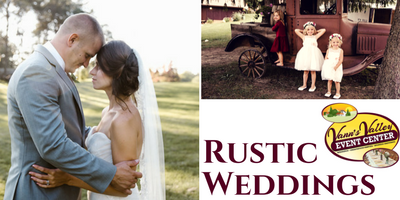 Our paved ceremony pad is also a great addition to the venue when it comes to walking in heels and sitting in chairs so they don't sink in.  The grounds provide endless opportunities to help make your dream a reality.  We have had a large range of wedding themes at Vann's Valley.  Some have been very elegant themed weddings and some rustic weddings.  The space provides a wonderful canvas for your dreams.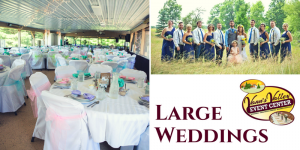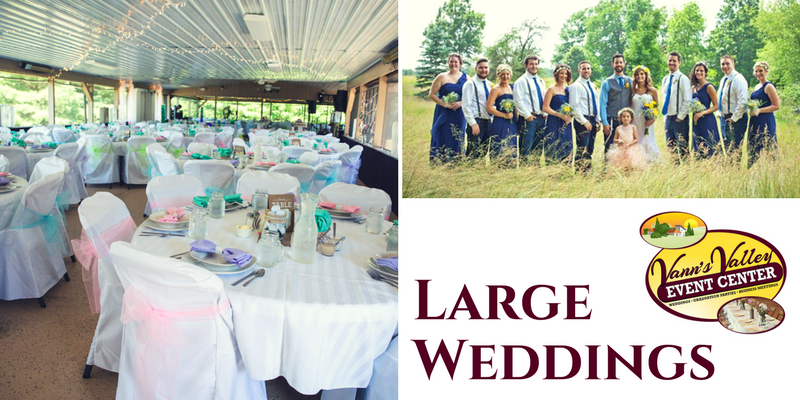 Vann's Valley specializes in rustic weddings, outdoor weddings, and large group weddings in the Wayland area.  Click on the graphics to check out more about our Wayland wedding venue specialties.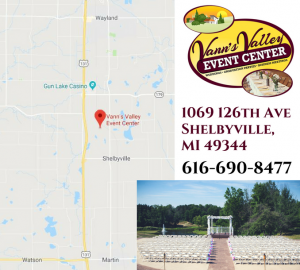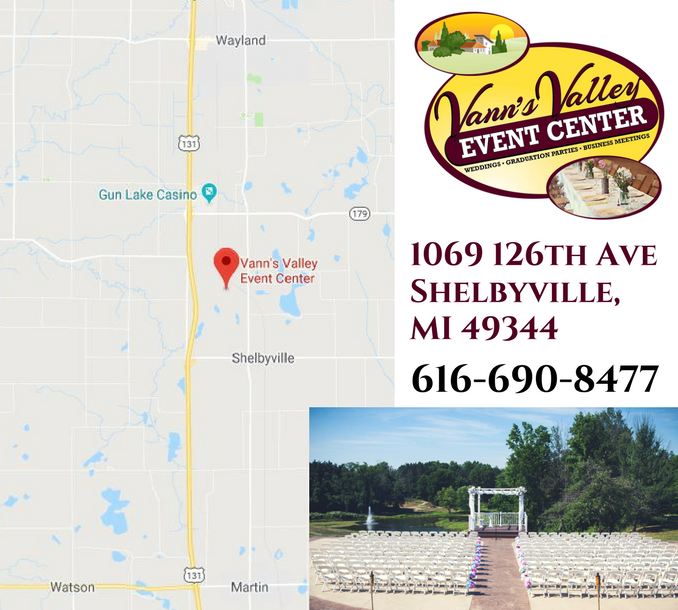 We are conveniently located east off 131 at the Gun Lake Casino exit.  This beautiful land is just a 20 minute drive from Grand Rapids or Kalamazoo.  Check out our location for more info and to schedule a showing.  For some great pictures of weddings at Vann's Valley Event Center, visit our Photo Gallery.
For more info on our large outdoor Wayland wedding venue, questions, and booking please call 616-690-8477 or contact us online.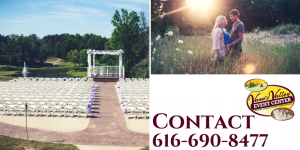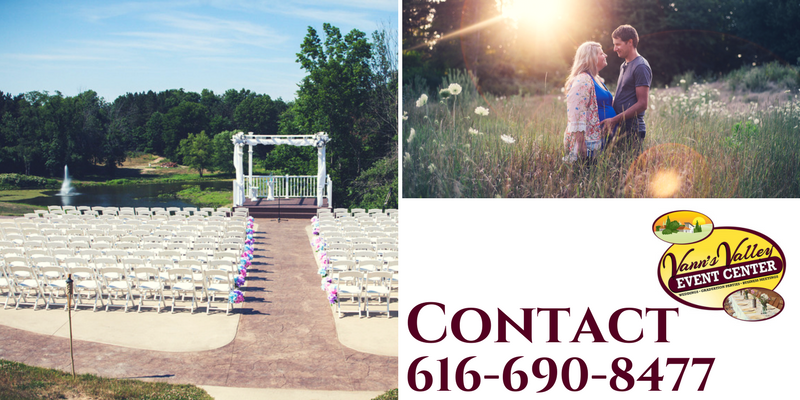 Connect with Vann's Valley on Facebook 🙂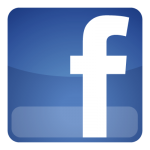 Wayland wedding venue at Vann's Valley Event Center